Rocio Casanova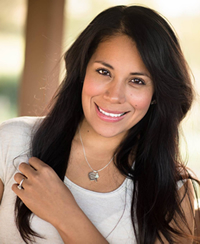 My name is Rocio Casanova and I am the photographer behind Casanova Creations. I have worked in hospitality, accounting, recruiting and marketing, but photography holds my heart ♥. What started off as a hobby (back when I was in high school), has truly turned into a passion of mine. I love being able to stop time…even for just one second!
Candid moments are my favorite along with the natural lighting that the outdoor provides. I mean what better backdrop than the raw beauty of the outdoors?
My style and approach is simple, bold, vivid, romantic and true.
My greatest talents as a photographer include being able to make my clients feel as they are just out having fun with a friend. I am very charismatic and love writing stories through the images I capture. Remember that this is YOUR story and I am only here to help you capture these special moments that will last you a lifetime.
If you would like to learn more about me, please visit the following links…
LinkedIn